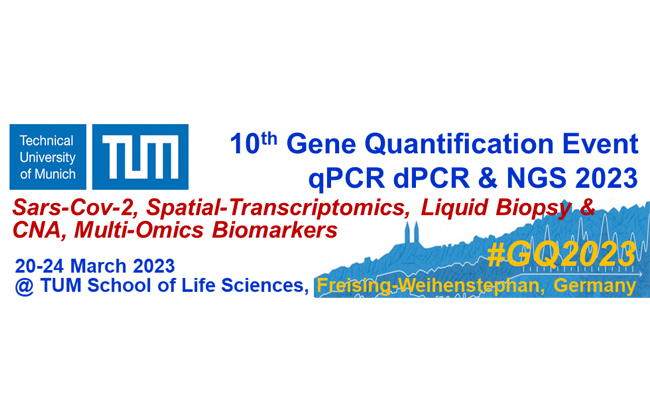 GQ2023
Join us at the 10th Gene Quantification Event in Munich!
We have invited Prof. Niels Pallisgaard who will discuss optimizing ctDNA analysis using liquid biopsies and he will share his experiences with the chemagic™ 360 instrument performing up to 500 cfDNA extractions per week.
Visit his talk "Liquid Biopsies - Optimization and Sample Quality Controls for ctDNA Measurements" on Tuesday March 21st, 2023.
For research use only. Not for use in diagnostic procedures.
Please note that product labelling (such as kit insert, product label, and kit box) may be different compared to the company branding. Please contact your local representative for further details.