chemagic BBS DNA Kit H24
IVD-1074 chemagic™ BBS DNA Kit H24
The chemagic BBS DNA Kit H24 is intended for DNA extraction on chemagic instruments from 2 to 4 ml human whole blood, buffy coat, or saliva samples. On the chemagic 360-D instrument, the extraction protocol processes 24 samples in parallel in approximately 78 minutes.
The kit is suitable for diverse IVD downstream applications employing enzymatic amplification and detection of DNA and RNA (e.g., MLPA, PCR, RT-PCR, NGS, methylation assays).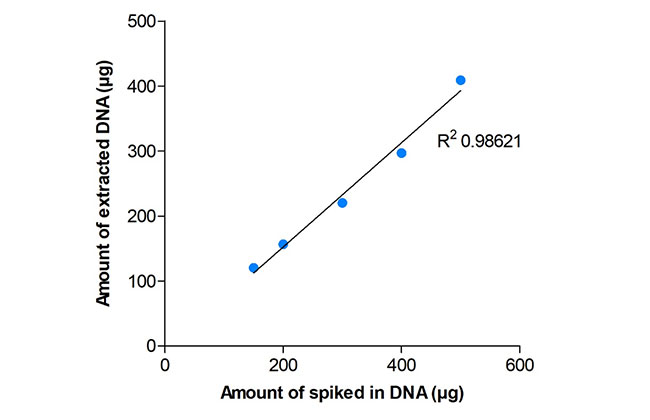 Application data
Extraction performed with the chemagic 360-D instrument on 4 ml 0.9% NaCl solution spiked with 150-500 µg DNA showed good linearity with 69.8-98.9% recovery.
Testing with human blood and buffy coat samples showed an average yield of 4.38 pg per WBC or 150 µg per 4 ml blood. Expected A260/280 purity ratios 1.72-1.86 were obtained.
Products may not be licensed in accordance with the laws in all countries, such as Canada. Please check with your local representative for availability.
Please note that product labelling (such as kit insert, product label, and kit box) may be different compared to the company branding. Please contact your local representative for further details.