The chemagic™ Prime Family
Meet the chemagic™ Prime™ family members
Designed with flexibility in mind – The chemagic Prime instruments enable streamlined workflows from primary samples to ready to use nucleic acids. Eluate handling such as transfer to storage tubes is included. All chemagic Prime instruments are dedicated for sample materials including blood, plasma, saliva, urine, swabs, feces. Reveal what's possible in next generation of automation. Chose the one that perfectly fits to your needs.
Workflow features of both Prime instruments
Full sample traceability through barcode reading
Automated sample handling eliminates user related variabilities
M-PVA Magnetic Bead based nucleic acid extraction with preinstalled protocols
Optimized kits bearing quality, recovery rate and speed in mind
User-friendly interface and status lights for easy operation
Deckspace reserved to fulfill further automation needs in PCR/NGS/Assay setup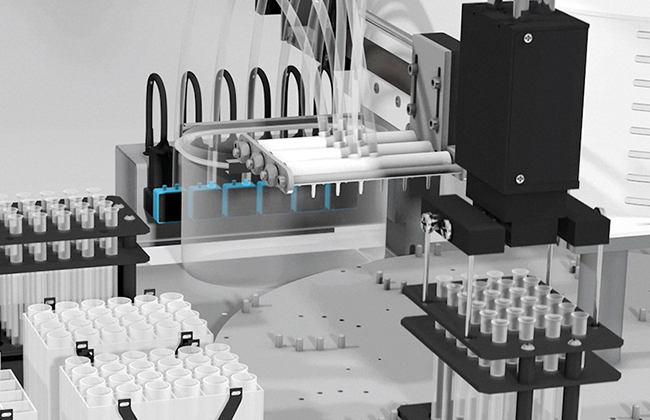 Supported applications
Genomic DNA and RNA isolation from blood, cells, saliva and tissue for biobanking
Isolation of viral/bacterial nucleic acids from serum/plasma pools
Processing body fluids for research applications
Extraction of high molecular weight DNA for long range sequencing
Isolation of DNA from various samples for microbiome analysis
The use of the chemagic™ technology ensures efficient isolation of high-quality nucleic acids.
The chemagic Prime™ instrument
The chemagic™ Prime™ instruments
For detailed info on the two instruments move to the dedicated sites via the link below or find a summary of key features below.
The chemagic Prime instrument features
Proven nucleic acid purification technology and protocols
High sample capacity: process up to 192 samples in a single run
Flexible sample volume range from 10 µl to 10 ml
Integrated barcode reading for full sample traceability
Compatible with your LIMS system
Automated liquid handling of primary samples and eluates
Online reagent dispensing resulting in low running costs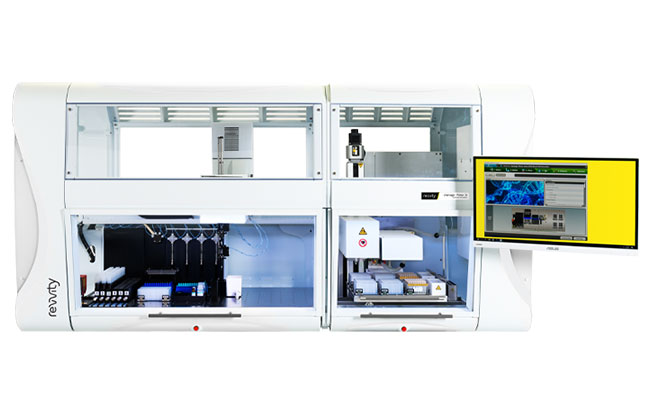 chemagic Prime Junior instrument features
Sample volumes from 100 µl - 1000 µl
Processes up to 4 x 12 sample batches
Automated liquid handling and buffer dispensing
Proven nucleic acid purification technology and protocols
Universal kits covering many sample types and target nucleic acids
Integrated barcode reading for full sample traceability
User-friendly interface for easy installation in your lab
For research use only. Not for use in diagnostic procedures.
Please note that product labelling (such as kit insert, product label, and kit box) may be different compared to the company branding. Please contact your local representative for further details.