Human genetic testing
Human Genetic Testing - Reliable Performance in Diverse Assays
The increasing demand for high quality nucleic acids to meet the growing assay diversity in human genetic testing has driven the use of automation. chemagic™ automated nucleic acid purification has the unique ability to process large sample volumes to achieve archive-quality nucleic acids. It has been used for diverse applications including HLA genotyping for donor screening, MLPA for cancer testing, NGS from dried blood spots for newborn screening, digital PCR from cfDNA-based liquid biopsies for personalized medicine and more. With CE-IVD certified kits as well as customized kits to fit specific needs, Revvity solutions help achieve the flexibility and efficiency required for every workflow.
Where our products are used:
Clinical genetics and molecular diagnostic laboratories including hospitals and service labs
Donor screening institutions
Biobanks
Pharmaceutical/biotech/CRO
Government and Academic Research Laboratories
Features
Key Features
Archive-quality nucleic acids compatible with diverse downstream applications e.g., HLA typing, MLPA, NGS, etc.
Ability to cater kit requirements to workflow
Automation for time-savings, sample tracking and consistent performance with minimized down time
High sample volume and throughput flexibility
Affordable running costs
Customer Review
Review
"More than 10 years ago, we chose chemagen instruments and reagents for isolating DNA from blood or buccal swabs. After performing HLA genotyping on over 10 million samples, we remain extremely satisfied with this decision and the consistent performance."
Vinzenz Lange, DKMS Life Science Lab, Germany
Product Overview for IVD compliant workflows
Product No.
Kit Name
Instruments
Format
Preps/Kit
Sample Volume
Sample Material
Processing Time
IVD-1091*
chemagic™ BBS DNA Kit H96
chemagic 360 instrument
chemagic Prime™ instrument
96 well
960
400 µl
Blood, buffy coat, saliva
79 min
IVD-1074*
chemagic™ BBS DNA Kit H24
chemagic 360 instrument
chemagic Prime™
24 well
240
2-4 ml
Up to 4 ml blood, saliva, up to 2 ml buffy coat
78 min
IVD-704*
chemagic™ BBS DNA Kit H12
chemagic 360 instrument
chemagic Prime™
12 well
250
Up to 10 ml
Up to 10 ml blood, up to 4 ml saliva, up to 2 ml buffy coat
78 min
*Products may not be licensed in accordance with the laws in all countries, such as the United States and Canada. Please check with your local representative for availability.
View other products here:
DNA and RNA for genetic testing
Workflows
High-throughput HLA Typing at DKMS Life Science Lab, the World's Largest Stem Cell Donor Register
With a mission of matching suitable donors to patients with blood cancers and blood disorders, DKMS Life Science Lab has employed high end automation to process up to 1 million samples per year. Read more about their experience performing HLA genotyping from buccal swabs with an NGS-based amplicon approach1.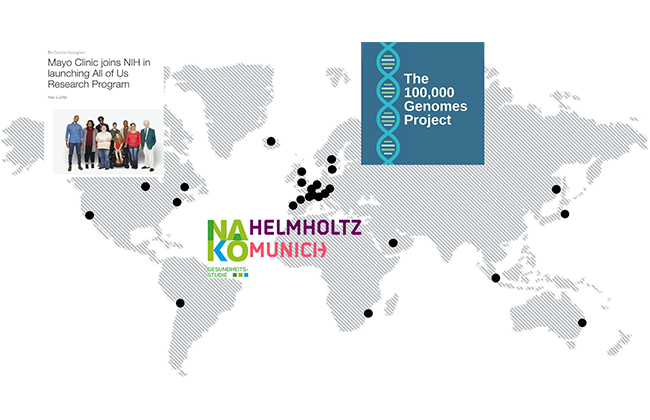 Trusted Biobanking Partner in Population Genetic Cohort Studies
Our vast experience in high throughput extractions from different sample types (e.g., blood, buffy coat, swabs, and saliva) has helped us establish a global footprint in biobanking.The archive-quality of chemagic nucleic acid isolation coupled with our capability for automating full workflows from primary sample handling down to downstream QC and assay setup has made us a trusted partner in various population genetic cohort studies.
These include the "All of Us Research Programme" from the Mayo Clinic2, German National Cohort/NAKO Gesundheitsstudie and the British Initiative, 100 000 genomes project3 amongst others.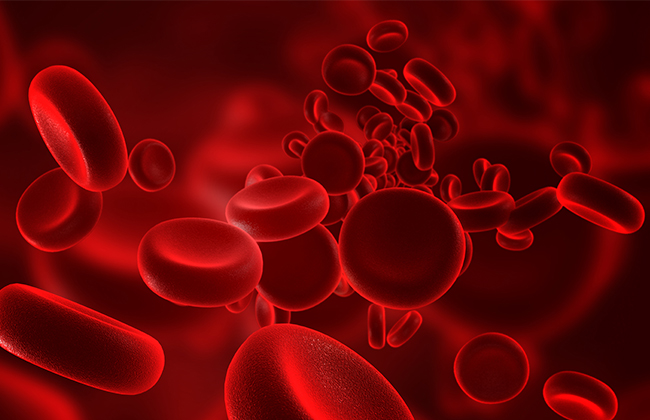 Large Volume DNA Extractions for MLPA, Long-range PCR and Sequencing
Genetic studies typically require multiple testing from the same sample to corroborate findings or to complement primary assay results. The unique large sample volume processing capability of chemagic instruments, attributed to the flexible interchangeable rod head system, therefore helps laboratories to maximize yield and efficiency. Large volumes (5 ml) of whole blood are were required to obtain sufficient DNA for the multiple genetic tests done at the Erasmus MC that include MLPA, Denaturing Gel Electrophoresis (DGE), Long-range PCR, and Sequencing.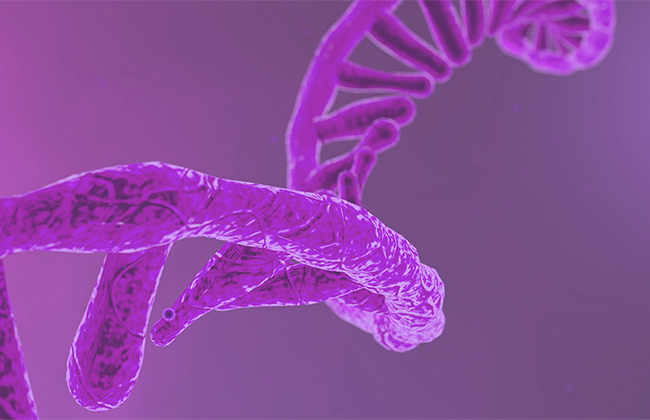 Automated Purification of High Integrity RNA for RNA-Seq
The chemagic RNA isolation technology has been applied to various sample types including blood, tissues, cells and other body fluids, and has provided researchers consistent high integrity RNA suitable for a variety of downstream applications including RNA sequencing4. Low and high volume RNA extractions have also been successfully performed from a variety of different blood collection tubes such as PAXgene® Blood RNA Tubes and S-Monovette® RNA Exact from SARSTEDT.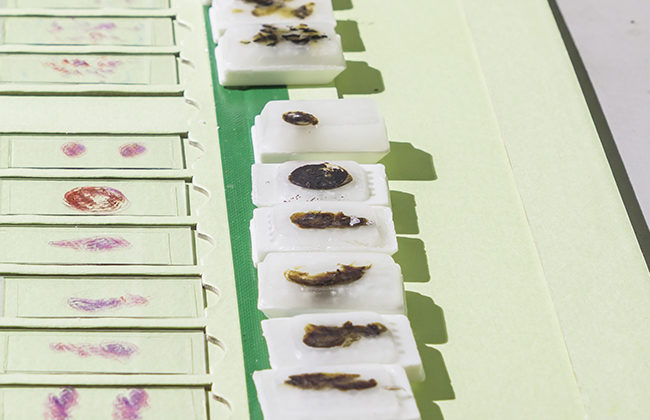 High-quality, NGS-grade DNA and RNA from FFPE Tissues for Personalized Medicine
With chemagic technology, you can avoid the use of organic solvents with an optimized heat treatment step or ultrasonic disruption with Covaris technology. High quality chemagic nucleic acid extraction from FFPE tissues has been successfully applied in Next-Generation Sequencing (NGS) to detect mutations and epigenetic changes, contributing to a deeper understanding of diseases and guiding personalized therapeutic approaches5,6,7.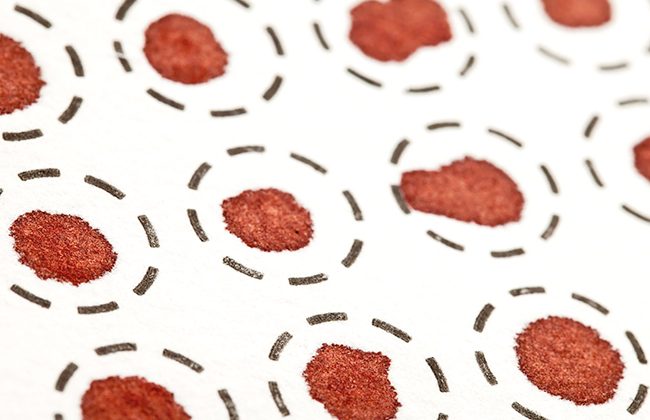 NGS-grade DNA Isolation from Dried Blood Spots
Dried blood spots require low blood volumes (30-100 μL per spot), are easy and cost-effective to collect, transport and store and are used in newborn testing, diagnostics and drug level monitoring. The chemagic™ extraction from DBS (3 to 13 mm punchout) typically yields 0.5-2 µg high quality genomic DNA that has been validated with NGS including linked-read sequencing applications and can be applied for low to high throughputs, suitable for laboratories of any size or stage of development.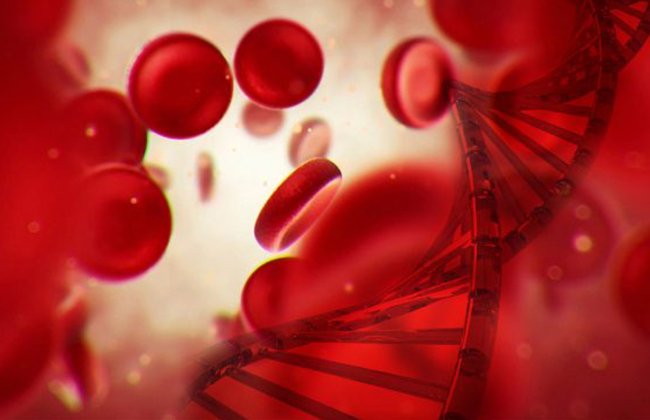 High yield scalable cfDNA extractions from liquid biopsies for diverse applications
The application of cfDNA extraction from liquid biopsies holds promise across a spectrum of disciplines, from cancer diagnostics to prenatal testing, offering the potential for early detection and personalized therapeutic interventions. With chemagic cfDNA extraction, labs can easily scale from manual to automated workflows using the same M-PVA Magnetic Bead chemistry for sample volumes up to 18 ml. High and consistent yields have been obtained with proven performance in diverse downstream assays including digital droplet PCR, NGS, or qPCR.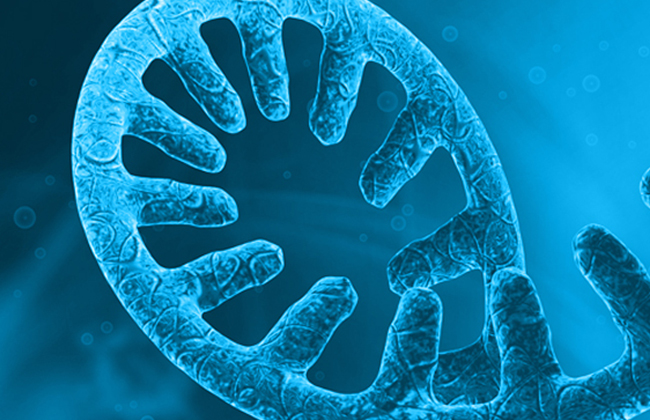 Automated purification of microRNA for small RNA sequencing
Extraction of circulating miRNAs are challenged by low concentrations, small sizes and association with protein complexes. The automated chemagic extraction technology provides a fast, automated workflow that has been validated with various downstream assays including Revvity's NEXTFLEX® Small RNA-Seq Kit v4 that enables gel-free small RNA library preparation. Reliable performance and a high diversity of miRNAs were observed from sequencing results.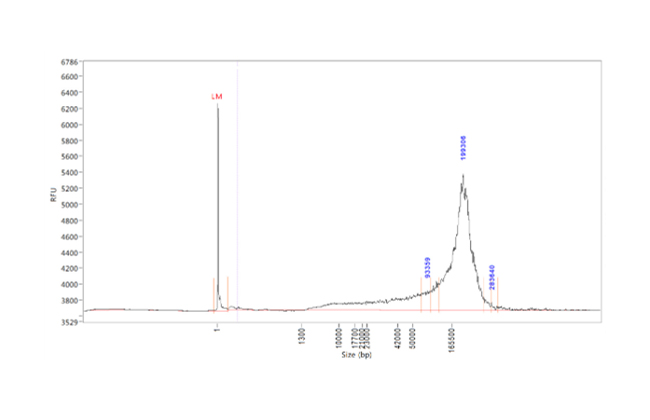 Efficient HMW DNA extraction for long read sequencing
Current high molecular weight (HMW) DNA extraction methods are mostly manual, time-consuming and costly. Inconsistent results often arise from differences in operator handling or laboratory conditions.
chemagic standard extraction kits obtain HMW DNA with fragment lengths ranging up to ~200 kb dependent on sample material and have been successfully applied to Oxford Nanopore8,9,10 and PACBIO11,12 long read sequencing platforms.
DNA and RNA for genetic testing
Resources
For research use only. Not for use in diagnostic procedures.
Please note that product labelling (such as kit insert, product label, and kit box) may be different compared to the company branding. Please contact your local representative for further details.