Automated viral or microbial nucleic acid purification
Revvity provides isolation of DNA and RNA from viruses, bacteria, fungi, and other microorganisms from sample materials like blood, plasma, stool, and swabs with diverse downstream assays. The reliability and high performance of chemagic™ instruments enables high throughput processing with minimized downtime, enabling fast turn-around times and consistent results. Explore our workflows, implementable with chemagic™ extraction kits on a wide range of microorganisms from respiratory samples1-3 (e.g., COVID-19), blood-derived samples4,5, enteric samples6,7, as well as other body fluids and tissues8,9.
Key Features
Ability to process diverse samples in a single run for faster turn-around times
Experience with different sample types
Fast run-times (18 min with SARS-CoV-2 RNA extraction)
Nucleic acids compatible with diverse downstream applications e.g. NGS, qPCR, ddPCR, hybridization and more.
Automation for time-savings, sample tracking and consistent performance with minimized down time
CE-IVD certified kits available for clinical diagnostic purposes*
Review
Review
"We are using model chemagic™ 360 (Automated Nucleic Acid Extraction system) installed in our laboratory for COVID-19 testing. We are running 32 min. short protocol (recently updated by the chemagen Team) and getting good result with our RT PCR. Due to this short protocol we are able to run approx. 4000 samples / day with two instruments, The instrument supplied has been functioning well, satisfying the requirements of our applications and meeting our expectations for quality and reliability of the data generated."
Department of Microbiology, Government of Rajasthan, S.M.S. Medical School, Jaipur
"We had good earlier experience with the chemagic 360 nucleic acid extraction system and found it to be highly versatile, filling many existing and future needs in our operations. When the viral extraction kit and RT-PCR kit became available it was a natural choice to adopt the complete workflow from a single, reliable and local supplier."
Biopsense, Jyväskylä, Finland
Product selection for automated nucleic acid isolation from viruses or microorganisms
Product No.
Kit Name
Sample Volume
Sample Material
CMG-1049-A
chemagic™
Viral NA/gDNA 200 Kit H96
up to 200 µl
Blood, body fluids, ticks, supernatant of stool samples
CMG-1033-S
chemagic™
Viral DNA/RNA 300 Kit H96
up to 300 µl
Serum, plasma, swabs
CMG-1033-G
chemagic™
Pathogen NA Kit H96
up to 300 µl
Swab transport media, lysate from swabs, yeast culture
CMG-1131
chemagic™
Body Fluid 1k Kit H96
up to 1000 µl
Blood, body fluids, ticks, supernatant of stool samples
Product overview for automated IVD certified nucleic acid isolation*
*Products may not be licensed in accordance with the laws in all countries, such as the United States and Canada. Please check with your local representative for availability.
For a comprehensive list of our products based on throughput:
SARS-CoV-2 RNA Detection
With an ultrafast run-time of 18 min, SARS-CoV-2 RNA extraction is performed from plasma, swabs or saliva in the high-throughput workflow on the chemagic™ 360 instrument.
| Sample material | Microorganisms |
| --- | --- |
| Bacterial culture, enrichment culture | Listeria, EHEC |
| Liquor | Adenovirus, Enterovirus, CMV, VZV |
| Puncture | Borrelia |
| (EDTA-) Serum, plasma | CMV, Parvovirus |
| Sputum | Legionella |
| Stool suspensions (human/animal) | Norovirus |
| Swabs (nasal) | EBV, Influenza, (H1N1, H51, etc.) |
| BAL | Legionella |
| Vaginal swbas (dried or in isotonic solution) | HPV |
| Urine | Clamydia, CMV, Mycoplasma |
| Whole ticks | Borrelia |
PCR Detection of Microorganisms
Detect diverse microorganisms from a wide range of sample material including stool, whole ticks, and body fluids using the chemagic™ Viral NA/gDNA 200 Kit H96 (CMG-1049-A) for low volumes and the chemagic™ Body Fluid 1k Kit H96 (CMG-1131) for high volumes. The chemagic™ Viral DNA/RNA 300 Kit H96 (CMG-1033-S) can be employed for clear body fluids such as plasma, serum, swabs, and saliva.
Compatible with third party PCR providers (including the EURORealTime™ PCR Systems from EUROIMMUN), these workflows are regularly employed in demanding, high throughput workflows in research and diagnostic labs around the world.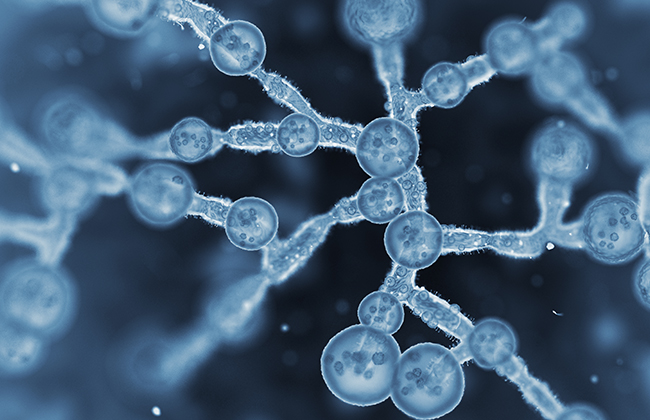 Rapid Candida auris detection with Real-Time PCR
Candida auris genetic testing is crucial for identifying and tracking the spread of this multidrug-resistant fungal pathogen, aiding in infection control measures and guiding appropriate antifungal treatment strategies. Revvity has developed a C. auris detection real-time PCR workflow that uses the chemagic™ Pathogen NA Kit H96 (CMG-1033-G) on the chemagic 360 instrument for high throughput nucleic acid extraction from skin swabs, environmental surface swabs, or laboratory cultures.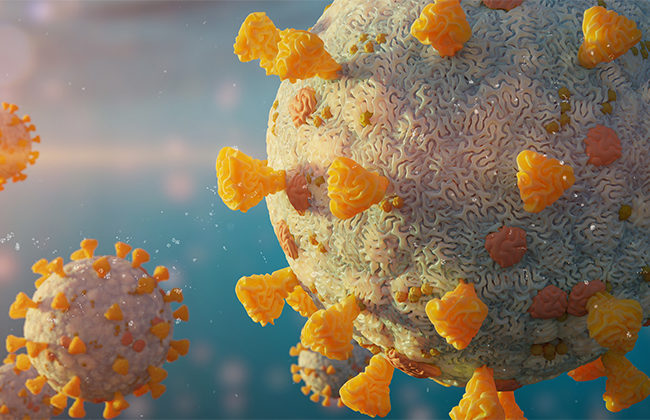 SARS-CoV-2 Wastewater Surveillance
Wastewater testing for SARS-CoV-2 RNA can provide real-time surveillance of viral spread at the community level. Due to large sample volumes, sample inhomogeneity and continuous flow, special pre-treatment and concentration of samples are often required e.g. with the use of filters11 or by direct extraction12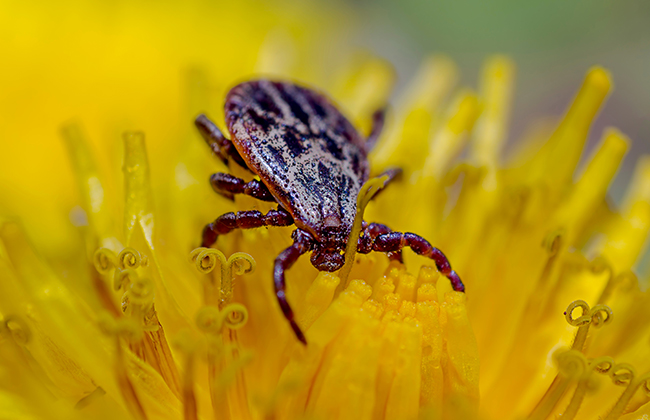 Cost-Effective Multiplex Testing of Tick-Borne Pathogens
Tick-borne pathogens are difficult to detect due to poor sensitivity and the lack of comprehensive tick-borne panels to cover pathogens endemic to different regions. With the chemagic™ Viral NA/gDNA 200 Kit H96 (CMG-1049-A), extractions can be performed from blood, synovial fluid or whole ticks and assessed with the Chromacode HDPCR™ Tick-Borne Pathogen (TBP) Panel that multiplexes up to 9 common TBPs.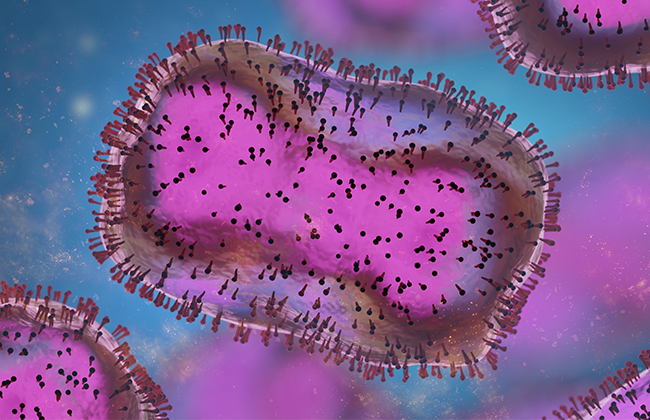 Targeted Detection of Monkey Pox Virus
To meet testing demands of the current multi-country monkeypox outbreak, the chemagic™ Viral DNA/RNA 300 Kit H96 (CMG-1033-S) was used to extract nucleic acids from dry swabs or swabs in viral transport medium within 60 min, with a detection of 20 copies/PCR reaction by the PKamp™ Monkeypox Real-time PCR RUO Kit V1.
View Flyer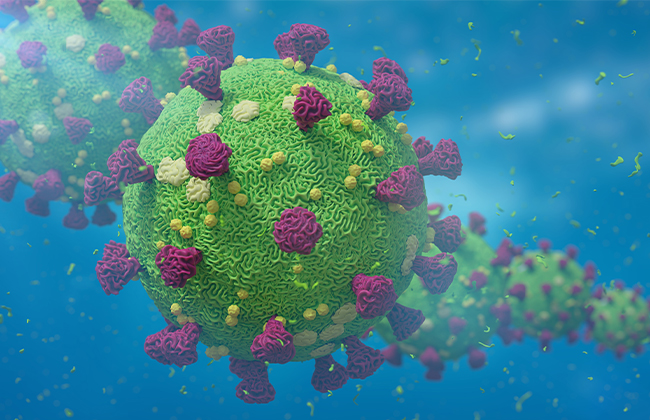 Your Testing Workflow
chemagen™ technology addresses the challenges associated with extraction by offering high recovery of clean nucleic acids suitable for demanding downstream applications. We are constantly on the lookout for providers of complementary downstream assays that can serve the pathogen testing field. Contact us directly if you would like to discuss a potential collaboration opportunity.  
For research use only. Not for use in diagnostic procedures.
* Products may not be licensed in accordance with the laws in all countries, such as the United States and Canada. Please check with your local representative for availability.
Please note that product labelling (such as kit insert, product label, and kit box) may be different compared to the company branding. Please contact your local representative for further details.