Einleitungstext
The chemagic Prepito®: a fast and compact instrument for automated DNA and RNA isolation
Based on chemagen's proprietary M-PVA Magnetic Beads technology for high-yield extraction of ultra-pure nucleic acids, the chemagic Prepito® instrument represents the optimal system for laboratories that process less than one hundred samples per day or need to add flexibility to their current high-throughput workflow.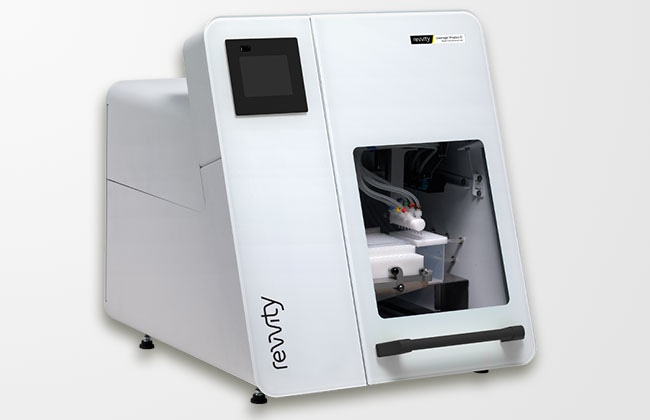 Features at a glance
Up to 12 samples per run
Sample volume capacity up to 1 ml
Kits available for a large variety of sample materials (e.g., blood, serum and plasma, tissues, etc.)
Cost-efficient integrated buffer dispensing and use of standard plastic devices
Barcode reader for optimal sample management
Touch panel software for ease of use
USB slot for simple data transfer
The chemagic Prepito® exploits transiently magnetized rods to ensure thorough mixing of the primary samples (when the magnetic field is turned off) and efficient collection of the magnetic beads (when the magnetic field is turned on).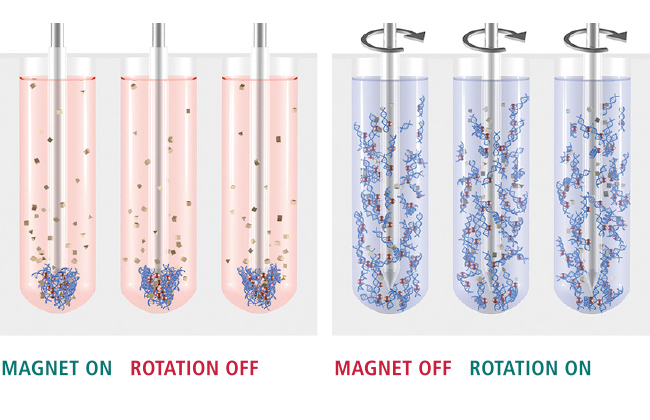 Designed for the use with the thoroughly validated Prepito® Kits for nucleic acid extraction, the chemagic Prepito® instrument keeps running costs lower by automatically dispensing the required amount of reagents directly from bottles rather than pre-filled cartridges. For research use only. PerkinElmer also offers an IVD-certified version of the chemagic Prepito®.
For research use only. Not for use in diagnostic procedures.